Television Talkshow Episode 3: "The Lesson Learnt from the Synergy of Citarum River Basin Management"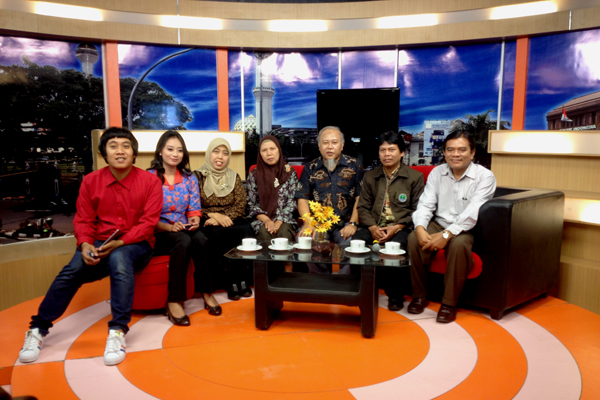 Contact Person : Gladys Siti Hatmanti and Prima Yustitia


Television used to deliver the message about the importance of multi stakeholders supports for responding climate change issues in IWRM-CRB. TV talkshows were recorded and aired in two TV stations in Bandung (PJTV and MQTV). This activity was completed as a part of TA ADB 7189 Awareness Raising and Communication series of activity.Third talkshowwas recorded on 3 February 2015, it was discussed about the lesson learnt from the synergy of Citarum river basin management. The resource person invited to this talkshow were Dr. AnangSudarna (Head of West Java Province for Environmental Management Agency), Mr. AndarTarihoran (APP Karawang), Mr. HeriSupriatna (Pilot Agroforestry), Dr. YuliSuharnoto (Hydrologist) and Dr. Siti Amanah. The talkshow was explained about the lesson learnt to maintain the CRB and to share experiences, challenges, and achievements of activities that have been undertaken in response to climate change from the perspective of the government, private and NGOs. This talkshow also briefly described in detail the policies, programs and activities in handling the impact of climate change on communities and the actions that have been carried out by BPLHD Jawa Barat; the effort from private company (APP Group) in implementing the green business program and activities to change the mindset of community that the majority of companies are more prefer to the profit rather than social values. It has been understood from the last talkshow that the sustainability of pilot activities are depends on the willingness of society and readiness of the parties to work together in maintaining the assets, mobilization support, and real action that is sustainable to the adaptation and mitigation of climate change.